Love, Loss, and What I Wore
Written by Nora Ephron and Delia Ephron
Based on the book by Ilene Beckerman
Proving that a great show is always in fashion, Love, Loss, and What I Wore, with its starry rotating cast and compulsively entertaining subject matter, become the toast of Off-Broadway. Opening on October 1, 2009 at the Westside Theatre, this intimate collection of stories by Nora Ephron and Delia Ephron is based on the best-seller by Ilene Beckerman, as well as on the recollections of the Ephrons' friends. Like the popular book, the show uses clothing and accessories and the memories they trigger to tell funny and often poignant stories that all women can relate to, creating one of the most enduring theatergoing experiences in New York. "Enthralling! You'll have such a good time," raves WOR's Joan Hamburg, while syndicated columnist Liz Smith simply states, "This is an evening that goes directly to the heart, soul and vanity of every woman, young or old."

---
Sex: What She's Really Thinking
Written and Conceived by Ilene Beckerman with Michael Disher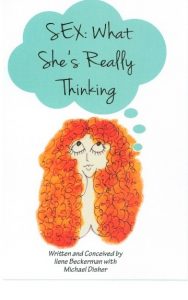 Written and conceived by Ilene Beckerman with Michael Disher, Sex: What She's Really Thinking, explores the many unspoken (until now) thoughts women and men have when sexual subjects and scenarios arise. First encounters, facts, fictions, fantasies and finalities are presented in a fast paced flurry of monologues and sketches stamped with Beckerman's unique wisdom and wit.
WE MET AT A PRODUCTION OF "LOVE, LOSS, AND WHAT I WORE" IN SOUTHAMPTON, NY

Michael Disher with Ilene Beckerman
Ilene: Michael, what impressed me about you was how one gay guy could know so much about women.
Michael: And what impressed me about you was that someone as old as you knew so much about sex. I guess we had no other choice but to collaborate. It's been good for me. Has it been as good for you?
Ilene: Not as good as when I was younger and could smoke.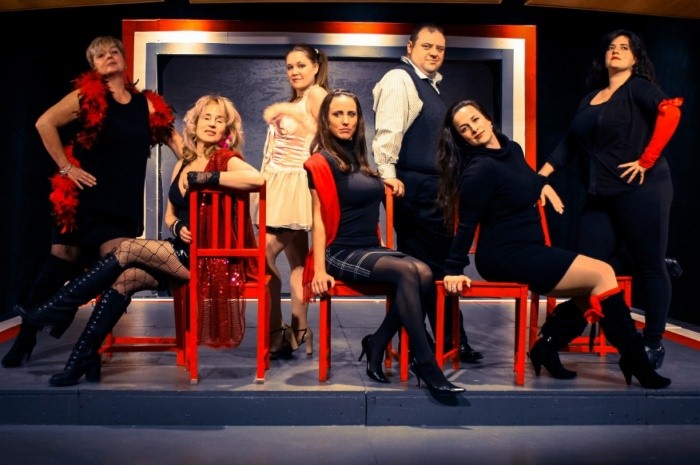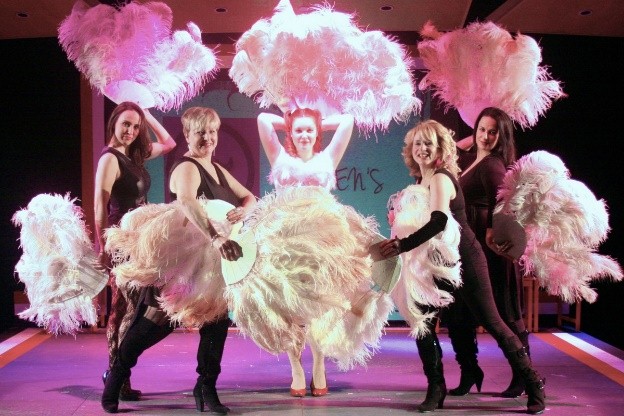 Beckerman's wit and wisdom shine through in Sex, which lend a familiarity to those who have seen Love, Loss. However, the new work gets actresses out of their chairs, for a more lively and engaging experience. And while Love, Loss takes some dramatic turns, Sex is pure comedy.
Funny, truthful, daring. It's like an un PC "Laugh-In" like explosion!
---
"Mom, It's My Wedding!"
Written by Ilene Beckerman and Michael Disher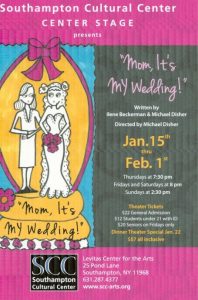 Mom, It's My Wedding!, is the second play from the writing team of Ilene Beckerman and Michael Disher and is loosely based on Beckerman's book Mother of the Bride, a follow-up to her popular memoir Love, Loss and What I Wore, which Nora and Delia Ephron adapted for the stage. The play explores one of life's happiest—and most stressful—events: the planning of a daughter's wedding. Here's a fresh look at a year of agony and ecstasy.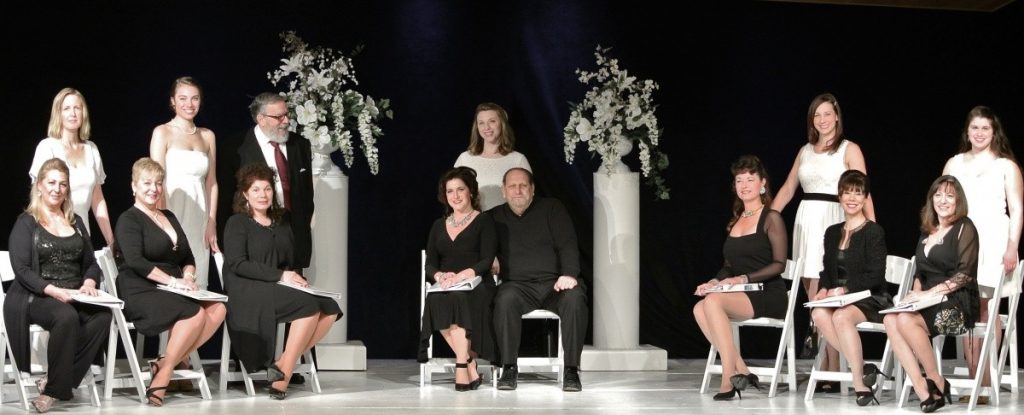 For anyone interested in kickstarting or producing either play, anywhere in the world (or in your living room), please contact Ilene .