Contact
Author:
talk@ilenebeckerman.com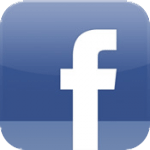 Find me on Facebook too!
Publicist:
Kelly Bowen
Algonquin Books of Chapel Hill
kelly@algonquin.com
send me your grandmother stories
Dear Reader,
"Don't go out without lipstick—you never know who you might run into."
Grandma Ettie told me that—many times. She had many words of wisdom for me, in addition to the ones in my book, The Smartest Woman I Know.
What about your grandmother—what was she always telling you?
Come share the wise words, and the funny words, you remember your grandmother saying. Or, if you're lucky enough to be a grandmother, tell us what you want your grandkids to know and to remember.
I'm looking forward to hearing from you.
Gingy (email me at talk@ilenebeckerman.com)
p.s. You can read more of Grandma Ettie's wisdom right here!